2013 Summer Movie Scorecard
Although hundreds of films come out each year, the summer blockbuster is a category all its own.
Summer is the season of the blockbuster: large-scale, over-the-top movies best experienced on the big screen. But with autumn just days away, it's the perfect time to look back at the massive tentpole theatrical releases of summer 2013.
And like all good movie nerds, this won't just be a retrospective list - we're going to rank the 25 worst-to-best summer blockbusters in one mega list.
Just three criteria for this list:
These movies were released during the traditional 'summer movie season' - so between the first weekend in May through Labor Day.
Each of these movies were released on a minimum of 2,000 screens. This benchmark also prevents superior films - like limited release masterpieces 'Before Midnight' or 'Fruitvale Station' - from getting compared to the likes of 'Pacific Rim.' ... Sadly, it also forced 'The World's End' (which never screened in more than 1,600 theaters) off this list -- otherwise, Edgar Wright's latest would have come in at number 2.
I had to have seen the movie. Unfortunately, this means some summer releases - like 'The Heat' or 'R.I.P.D' - will be left off this list. (Cut me some slack - I'm just one person after all.)
So, the logical place to begin is 'The Worst Summer Film of 2013' ...
Worst summer film of 2013: 'Grown Ups 2'
Worst summer film of 2013: 'Grown Ups 2'
This atrocity is the worst type of 'comedy' - it is neither funny nor much of a story.
The first hour is essentially four morons running around their hometown for a day. Then they have a party. A generous amount of 'Kevin James is fat,' 'David Spade is a manwhore' and 'Nick Swardson falls on his face' gags are shoehorned in - and then, The End.
This cinematic abortion relies on every comedic crutch in the book - its script is packed with jokes wholly centered on urine, pooping, cartoonish homosexuality and head trauma.
Juvenile humor isn't new, but 'Grown Ups 2' is little more than a constant stream of unfunny, lowbrow humor that never serves the story or characters.
In the end, it's clear 'Grown Ups 2' was an excuse for Sandler to hang out with all his buddies - the script, story and overall quality were a distant afterthought.
#24: 'After Earth'
A 2002 cover of Newsweek proclaimed director M. Night Shymalan as 'The Next Spielberg.'
But in 2013, the print version of Newsweek died. And this 2013 sci-fi borefest should be the nail in the coffin of M. Night's once promising career.
Calling 'After Earth' a sci-fi adventure is very generous to this slogging snoozer and insulting to all the great sci-fi adventures flicks ever released.
The sci-fi elements vary from preposterous to SMH-worthy. Great films have deeply woven themes that subtly add substance and dimension to a story - this lobotomized clunker about confronting fear has an animal that literally smells fear.
Will Smith has never had less charm or charisma - he's simply a gruff, no-nonsense military man who treats his son like a soldier. Furthermore, Smith just sits in a chair for roughly 80 percent of the movie - resulting in a guy who just spews exposition, gruff military talk and nothing to make his character sympathetic at all.
But worst of all - the glacial pacing of 'After Earth' results in a terribly boring story. Most of the movie is Will Smith barking orders from a chair while he watches his son run through the jungle.
In short: this is the anti-thesis of an exciting summer flick.
#23: 'Getaway'
This is the archetypal 'And then ...' movie script.
"Criminals kidnap the wife of a former race car driver ... And then they force him commit a bizarre series of crimes ... And then some girl randomly pops up and is forced to join the driver."
'Getaway' is a random string of car chases and multi-car pileups that feels less like a story and more like a video game. None of the characters have any sort of depth and the overall narrative is almost inconsequential.
The best that can be said of 'Getaway' is it is fast paced - but in never slowing down for even a moment, it also fails to telling even a mildly interesting story.
#22: 'The Internship'
There are single scenes in 'The Wedding Crashers' that have more laughs than 'The Internship' as a whole.
This formulaic 'fish out of water'/'old dogs learn new tricks' movie relies too heavily on the charm of Vince Vaughn and Owen Wilson - resulting in a pile of stale jokes and endless cliche-riddled dialogue about 'never giving up.'
But the fact that 'The Internship' is a shameless two-hour commercial for Google products or that its central theme of 'don't count out the underdog' would be sort of forgivable -- if only this film had enough laughs to justify its grotesque 2-hour running time. Sadly, this 'Wedding Crashers' reunion is too long, too cliched and simply not funny.
#21: 'The Hangover Part III'
The only redeeming aspect of 'Part III' is this deteriorating franchise is over.
In deliberately trying not to be a retread of the first two 'Hangover' films, 'Part III' tries to be a road trip, heist, crime adventure -- but fails at succeeding at any one of these genres.
What's worse, however, is the trio of main characters are especially hard to care about this time around. Phil and Stu vacillate between extremely annoyed and extremely frustrated - while the antics of the increasingly unstable Alan reach maddening new heights. A solid argument could be made that Alan is one of the film's antagonists.
Instead of closing out the 'Hangover' franchise on a high note, 'Part III' only leaves a bitter aftertaste that makes audiences thankful they won't have to sit though another joyless Wolfpack adventure.
#20: 'The Lone Ranger'
Great films have very little fat to trim - then there's 'The Lone Ranger.' This 2-and-a-half-hour bloated movie is 80-90 percent fat. (watch the trailer)
The start of the movie has one OK action sequence and the finale has another OK set piece. Between these two bookends, there's a vast desert of boring scenes and poor storytelling.
There's actually a long montage sequence of two men just walking through the desert. Helena Bonham Carter's character is completely unnecessary. Tonto's backstory is tortuously wedged into the second act. The Lone Ranger spends most of the movie as a bumbling do-gooder - who then miraculously becomes a skilled hero (just in time for the final action sequence). The framing device - of old-man Tonto telling a young boy about the Lone Ranger - could have been cut entirely and nobody would have noticed.
Simply put - this movie is way too long.
#19: 'We're the Millers'
It's not a great sign when the movie's biggest laugh comes from one of its outtakes (that plays during the end credits).
It's clear that many of the comedic sequences in 'We're the Millers' were written first - then the writers reverse-engineered the 'story' so they could shoehorn swollen testicles, swinging couples and fellatio bribery gags into something movie-ish.
Even the funniest parts of the 'Millers' are almost always throwaway one-liners from the characters. Comedy isn't simply characters saying funny things or having funny stuff happen to them. The best comedy comes from the characters and/or the situations.
#18: 'The Purge'
Ethan Hawke starred in three movies released during the 'summer movie season' -one ranks among the very best films of 2013 ... while the other two are among the worst of 2013. 'The Purge' falls into the latter category.
The only interesting aspect of 'The Purge' is its premise - any/all crime is legal for one night a year. But 'The Purge' quickly abandons any part of its intriguing premise and rapidly devolves into an over-the-top home invasion slasher. And a dumb one at that.
Making matters worse: every protagonist goes out of their way to make insanely stupid decisions. It's hard to care or root for a family when all of them seem intent on getting murdered.
#17: 'Kick-Ass 2'
This sequel does not advance or improve the overall 'Kick-Ass' story in any meaningful way.
Just about everything this sequel attempts to accomplish was executed better in the original 'Kick-Ass.' The only accomplishment of 'Kick-Ass 2' is in making its ultra-violent tone and disregard for characters seem almost mundane.
This movie wants to have its cake and eat it too. It strives to shock with extreme violence - but any movie packed with as much gore as 'Kick-Ass 2' cannot help but to slowly desensitize its audience to all the bloodshed. It also wants to shock by killing off important characters - but these characters often have very little screentime (minimizing their story significance) and too many of them are slaughtered to make their demises surprising.
'Kick-Ass 2' is perhaps the most disappointing summer flick this year.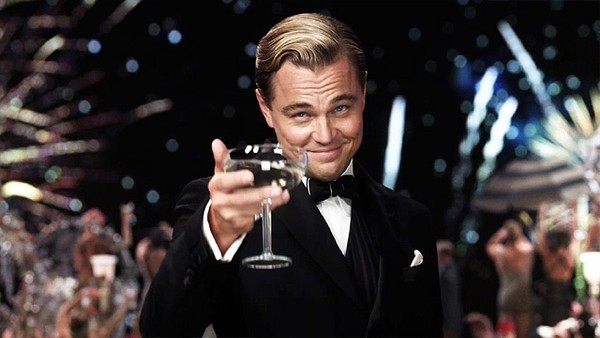 #16: 'The Great Gatsby'
One of the great works of American literature was adapted into one of the most forgettable film experiences of 2013. (watch the trailer)
Director Baz Luhrmann manages to create a visually stunning world, however, the meandering pacing results in a film that stumbles to its conclusion.
The core themes of excess and idealism are intact - however, just about everything related to character development is too thin. Characters with little depth are hard to care about - and this is always a troubling misstep in storytelling.
'Gatsby' is a beautiful looking movie - but all the vibrant CGI in the world can't make up for shallow characters who seemingly make random decisions.
#15: 'Now You See Me'
This entire film is a sleight of hand trick.
Impressive, large scale heist sequences serve as the distraction. They are great eye candy and a sight to behold as they unfold.
But the sad truth to this illusion is many of the characters have very little depth to them. Even worse, their journey or goal has no apparent dimension.
'Now You See Me' is fun, just so long as you're looking to enjoy the ride and not examine the story's framework in any great detail.
Once you get past the spectacle of the 'how did they do that?' heist sequences, what's left is a winding, nonsensical journey made by four master thieves/magicians who lack much substance or characterization.
#14: 'Red 2'
The worst thing anyone can say about 'Red 2' is "eh, it's OK."
The best thing anyone can say about 'Red 2' is "eh, it's OK."
This pleasant, inoffensive action comedy is also forgettable and inferior to the original, fun 'Red.' This is exactly the type of movie any channel surfer would stumble upon and watch for a while -- but somehow not be able to give a good plot synopsis for 'Red 2.'
Bruce Willis is clearly going through the paces of yet another action 'kill waves of faceless bad guys' movie. Just about every other actor seems to be having fun with their characters - but Willis's bored, sour and apathetic tone weighs down 'Red 2.'
It's fitting that 'Red 2' finds itself almost smack dab in the middle of this list. It's unremarkable in almost every way.
#13: 'White House Down'
This absurd action flick aims only to entertain - even as it throws logic out the window.
The key to enjoying something as insanely ludicrous as 'White House Down' is to turn off your brain. If you're able to do that, then you'll be able to enjoy this entertaining ride.
'White House Down' finds itself near the middle of the list based on its fun, over-the-top action sequences ... as well as its very basic, thin main characters.
#12: 'The Wolverine'
This standalone Wolverine pic is a compelling story that fleshes out the core character of Logan -- then it turns into a super cartoony action flick at the end.
Yes, this movie is based on a comic book and probably should be cartoony - but the first two acts of 'The Wolverine' are unlike most other comic book movie adaptations. This is a complex, conflicted character who must live with his choices in the past 'X-Men' movies - but also faces mortality for the first time.
Then the third act has some weird snakelady mutant and someone in a suit of armor that appears out of nowhere.
Initially 'The Wolverine' succeeds in giving dimension to and forcing a very real crisis upon the ageless mutant - but the silliness of the third act drains most of the dramatic narrative.
Finally, the very open-ended conclusion is very unsatisfying. Only the post-credits teaser for 'Days of Future Past' makes the ending remotely palatable.
#11: 'Iron Man 3'
Marvel should have just called this film 'Tony Stark' - Stark spends very little time in the armor in this third 'Iron Man' movie.
While 'Iron Man 3' wonderfully succeeds in closing out the character arch of Tony Stark - this third entry in the franchise managed the bungle the long-anticipated arrival of Stark's greatest nemesis ('The Mandarin') in a most frustrating manner.
The villain was mishandled so severely that the antagonist could have been any random Marvel baddie ... and it turns out, that's the direction Marvel went in the end. The cherry-on-the-top of this disappointing sundae is the fact that the Mandarin is Stark's greatest villain in the comics - and he may be the lamest Marvel villain in any Marvel film yet.
Add to that pile of nonsense, the very vague nature of the Extremis technology prominently featured in 'Iron Man 3' - resulting in an incredibly bungled villain with non-specific abilities.
These are not the characteristics of a great cinematic antagonist.
#10: 'Monsters University'
Pixar films are not perfect - and 'University' is a perfect symptom of a problem that plagues the Pixar franchise.
The first half of 'Wall-E' is an unparalleled work of art - its second half is a run-of-the-mill chase sequence. The first half of 'Up' is a heartbreaking and sweet - its second half is (again) a run-of-the-mill chase sequence. That said, 'Toy Story 3' is a masterpiece from start to finish and 'Cars 2' is a pile of crap through and through.
The first half of 'University' simply sputters, content on going nowhere and settling for a ton of 'wacky college life' and crazy monsters gags. There's simply no story for a large part of the first half- it's just a 'kid goes to college.'
But when 'University' does decide to become a story - with a character in crisis - then 'University' finally lives up to the expectations of a Pixar movie. It throws impossible situation after impossible situation for Mike and Sulley to overcome - and resolves with a somewhat surprising, but ultimately far more fulfilling, conclusion.
But the first half of 'University' is so lame and designed to make kids giggle that it simply weighs down the movie overall.
#9: 'Elysium'
Neil Blomkamp's follow-up to 'District 9' earns bonus points for its creative and original story -- but it also slips down this list due to its poor craftsmanship.
'Elysium' manages a few more positive aspects (thrilling action sequences and a fun villain) than failures (overall story and plot devices). That said, it's very entertaining - even if it's a pretty disappointing.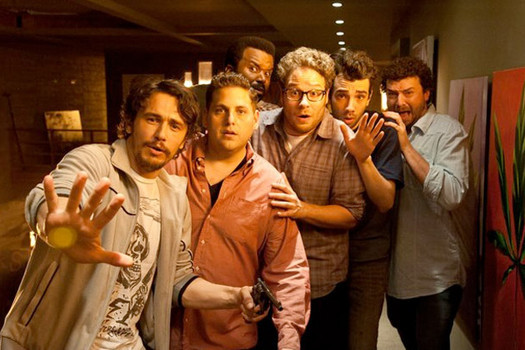 #8: 'This is the End'
While 'This is the End' may be one of funniest films of 2013, it is also a terribly flawed bit of storytelling.
The all-star cast excellently turns their comedic aim upon themselves. This is an undeniably hilarious ride with a cast who obviously loves working together.
'This is the End' would be ranked much higher on this list if only it could remember that it is, first and foremost, a story.
The whole second act is essentially hilarious guys doing funny things. That is not a problem on the surface but virtually the whole second act - which traditionally escalates the crisis - almost completely forgets about the main crisis at hand, which is 'the world is ending.' These guys are trapped in a mansion and they waste time doing silly things - but with little reference to the ongoing End Times event going on outside their doors. This whole movie could have easily been a comedy about A-list comedians trapped in a house out in the woods or on house arrest or on a deserted island.
Great movies put the characters in a crisis - they don't just sideline the crisis just to make a ton of dick & fart jokes.
#7: 'Man of Steel'
Despite being the best realization of Superman on the big screen, 'Man of Steel' just lacks the joy of the 1979 'Superman' and suffers from some choppy editing.
What 'Man of Steel' gets right, it does spectacularly. Superman has never been more powerful - modern CGI allows him to achieve greater feats than ever before in a live-action story. For nerd fanboys, this is the Superman ever comic fan has wanted to see.
The character of Superman is supposed to inspire hope and excitement - a man whose very presence makes nations feel safer. Unfortunately, very abrupt/choppy storytelling (via poor editing) never allows 'Man of Steel' to achieve any smooth momentum of excitement and often cuts short any moments of awe.
Overall, 'Man of Steel' also lacks a tone of joy and exuberance. Christopher Reeve is still hailed as the greatest Superman not because those Richard Donner movies were particularly exciting by today's standards - but because Reeve's Superman was reassuring, confident, kind, resolute and Boy Scout polite.
'Man of Steel' has a few flashes of that character - hopefully the sequel will allow Superman to become the true Man of Steel that audiences stand up and cheer for.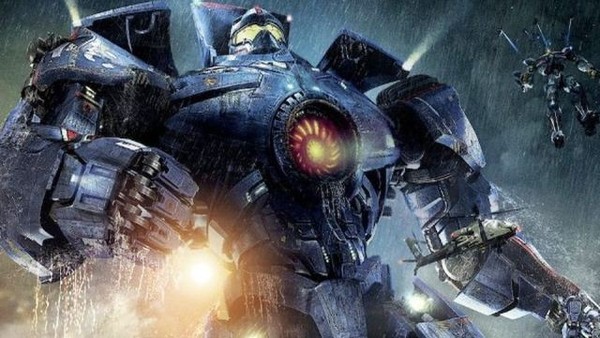 #6: 'Pacific Rim'
This throwback to the classic Japanese monster movies might be as dumb as a fighting robot - but it's also as fun as a giant monster-fighting robot.
What Guillermo del Toro's sci-fi monster flick lacks in story or character development, it more than makes up for with amazing, incredible and jaw-dropping monster fights. The sheer spectacle of watching skyscraper-sized behemoths brawl without restraint is worth the price of admission alone.
Unfortunately, whenever the massive robots and monsters are not fighting, the movie tends to become mired in its own silly mythology. Basically: monster fights = fun, everything else = 'meh.'
Just about every single movie on this list was released in 3-D - but 'Pacific Rim' is arguably the only one that demands the full 3-D experience.
#5: 'Star Trek Into Darkness'
The 2009 'Star Trek' reboot is arguably the single greatest 'reboot' film of all time - a film that offered the tired 'Trek' franchise the potential of a new narrative for very familiar characters.
Sadly, 'Into Darkness' veered back toward the familiar - effectively becoming a sequel entirely too derivative of classic 'Trek' canon.
What 'Into Darkness' gets right is the continued evolution of the Kirk-Spock relationship. Their friendship was a critical part of the original film series - and 'Into Darkness' continues the rebooted origin story of their friendship.
The cerebral and lethal menace of John Harrison (Benedict Cumberbatch) proves more than a worth match for the crew of the Enterprise.
'Into Darkness' perfectly balances the Harrison-Kirk-Spock dynamic - unfortunately, at the cost of marginalizing just about every other character. Even Dr. McCoy is pretty much just a background character.
This latest entry in the rebooted 'Trek' series is a fun and exciting adventure, even if it is a slight drop-off from its predecessor.
#4: 'World War Z'
This zombie-disaster movie is one hell of a ride.
Although the overall movie is a series of oddly-cobbled together zombie-action scenes, the individual scenes themselves are awesome and breathtaking.
'Z' is an emotionally exhausting thrill ride of chaotic zombie outbreaks, zombie city sieges and even stealth 'hide from individual zombie' scenes. This film takes on the zombie genre on almost every scale imaginable -from one-on-one to a global scale.
#3: 'You're Next'
On the surface, 'You're Next' looks like just another home invasion slasher, packed with a bloated cast of protagonists who will inevitably meet their grisly one-by-one.
But 'You're Next' stands out amid a sea of indistinguishable slashers - it is a sharply funny and refreshing take on the 'last girl' trope.
It simultaneously delivers a tride-and-true slasher flick as well as a witty comedy that pokes fun at the horror genre. This is no small feat - 'You're Next' is every bit a gruesome thriller as it is a smartly written and self-aware indie comedy that respects the genre.
'You're Next' is smarter the usual slasher and far more violent than the typical comedy.
#2: 'The Conjuring'
'The Conjuring' is a throwback to the classic supernatural movie - complete with old-school scares and creepiness.
A sinister, coiled threat - capable of true evil - permeates every frame of this movie. This effectively creates an eerie, creepy, edge-of-your-seat mood which perfectly sets up jarringly terrifying moments.
But the strength of this well-executed traditional horror flick are the Warrens - played by Vera Farmiga and Patrick Wilson. Although they are paranormal experts, at the beginning of this film they are not yet ready to take on demons face-to-face again. This vulnerability of damaged heroes effectively ratchets up the stakes for the Warrens as well as the family being victimized by demons.
'The Conjuring' is a welcomed classic possession flick that emphasizes character while also delivering solid chills.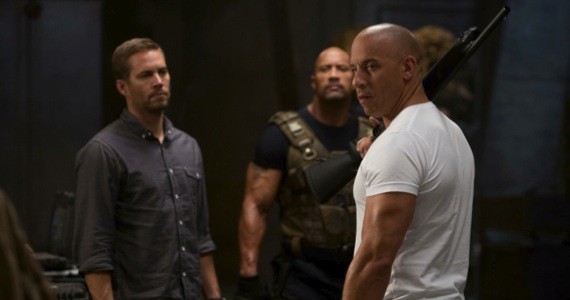 Best summer blockbuster of 2013: 'Fast & Furious 6'
Best summer blockbuster of 2013: 'Fast & Furious 6'
Only one summer blockbuster on this list received an enthusiastic applause after its jaw-dropping epilogue scene.
While most sequels are lesser versions of their predecessors, the 'Fast & Furious' series is improving with each new installment.
'Furious 6' doesn't have the strongest script. Its characters don't have the greatest depth. It doesn't reinvent the wheel in any significant way.
Simply put: 'Fast & Furious 6' is just a flat-out fun, action-packed - if ridiculous- summer blockbuster. The stunts are absurd. The action sequences are incredible. Most films are lucky to have one great action set piece - 'Furious 6' has at least three major sequences ... any one of which could be the centerpiece in just about any other blockbuster.
Some of the plot points might not light up just right. And some scenes or character goals might be frivolous. And a more than a few leaps of logic must be made to fill some admittedly large plot holes.
But in regard to summer blockbusters, 'Fast & Furious 6' succeeds where it counts most - 'Furious 6' is the most fun and entertaining movie of the summer.